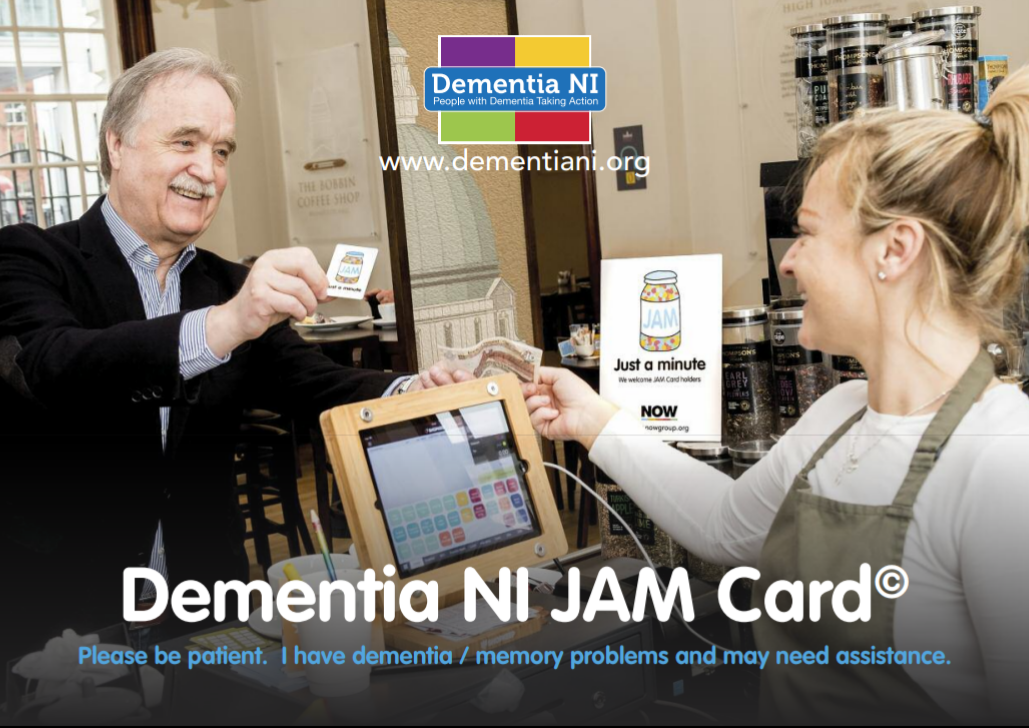 The award-winning JAM Card allows people with dementia, learning difficulties, and communication barriers to ask for an extra minute of patience when in customer service situations.
The JAM Card, which stands for Just A Minute, was originally developed by NOW Group which supports people with learning difficulties and autism. Dementia NI has replicated the card for everyone living with dementia and memory problems as a discreet way of telling people that sometimes they need a little extra time and patience.
The card's quote "I have dementia/memory problems and may need assistance" was developed by members of Dementia NI who are all living with a diagnosis of dementia.
Adopting the durable original business card format, members of Dementia NI also requested the inclusion of a key fob, so that they will always have the card with them on their travels. A JAM app is also available for smartphone users.

To request a Dementia JAM Card, visit our Dementia JAM Card section.