Back to News
Dementia NI Members Improve Hospital Experiences For Patients With Dementia At Craigavon Hospital
This Dementia Action Week, we want to thank Dementia NI members and staff at Craigavon Area Hospital for working together to achieve another breakthrough in the drive to improve hospital experiences for people living with dementia!
Staff at Craigavon Hospital have taken on board the suggestions of Dementia NI members and are providing patients living with dementia with a wonderful new reminiscence therapy and the addition of a new staff member to help them access it.
The new RITA system (Reminiscence Interactive Therapy and Activities) provides a range of stimulating, entertaining, fun, and nostalgic activities which help people with dementia stay engaged and active during their hospital admissions. The hospital has also recruited a Dementia Companion who supports patients to engage in meaningful and therapeutic activities during their stay.
This is just one of several exciting projects our members have been working on with staff at Craigavon Hospital to help make hospital stays easier for patients with dementia over the past year. We are so happy that the staff listened to our members and took action to make positive changes.
This week Dementia NI member Allison Batchelor, alongside Empowerment Officer Hazel Haworth toured the 2 South Medical, Dorsy and Willow wards, where they were able to see the new RITA system in action – and even have a go themselves!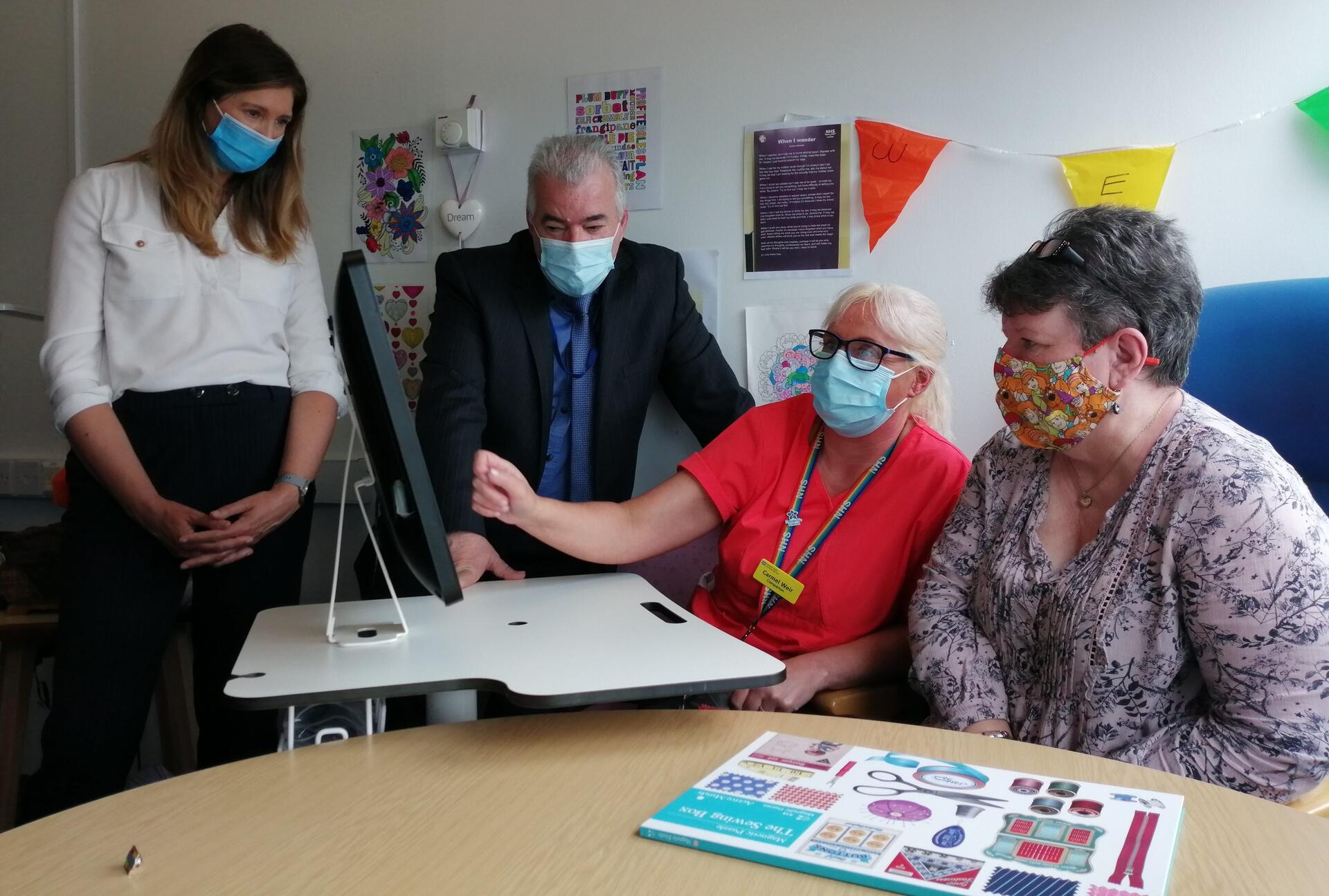 Our Member Allison Batchelor, says, "The RITA system was fantastic. I was surprised by the range of activities, movies, and music available on it. I enjoyed playing snakes and ladders, and whack-a-mole and even had a go at some Abba karaoke! The ward's Dementia Companion, Carmel Weir, showed me how to use it. It is touch screen and I found it simple to use. Carmel was so warm and welcoming, and I can see how she will really help improve the experience of staying in the ward for patients with dementia".

The idea for the RITA system came about when Dementia NI members were working with Mairead McGahan, Service Improvement Lead for the Southern Trust, on other projects, Our members explained to Mairead that long hospital stays could be boring and frustrating for people living with dementia.
Hospital staff recognised that boredom and lack of meaningful activity could lead to challenging behaviour in the wards which can be difficult to manage. They introduced the RITA system to ensure patients have access to therapeutic activities and employed a Dementia Companion to support patients to engage in activities.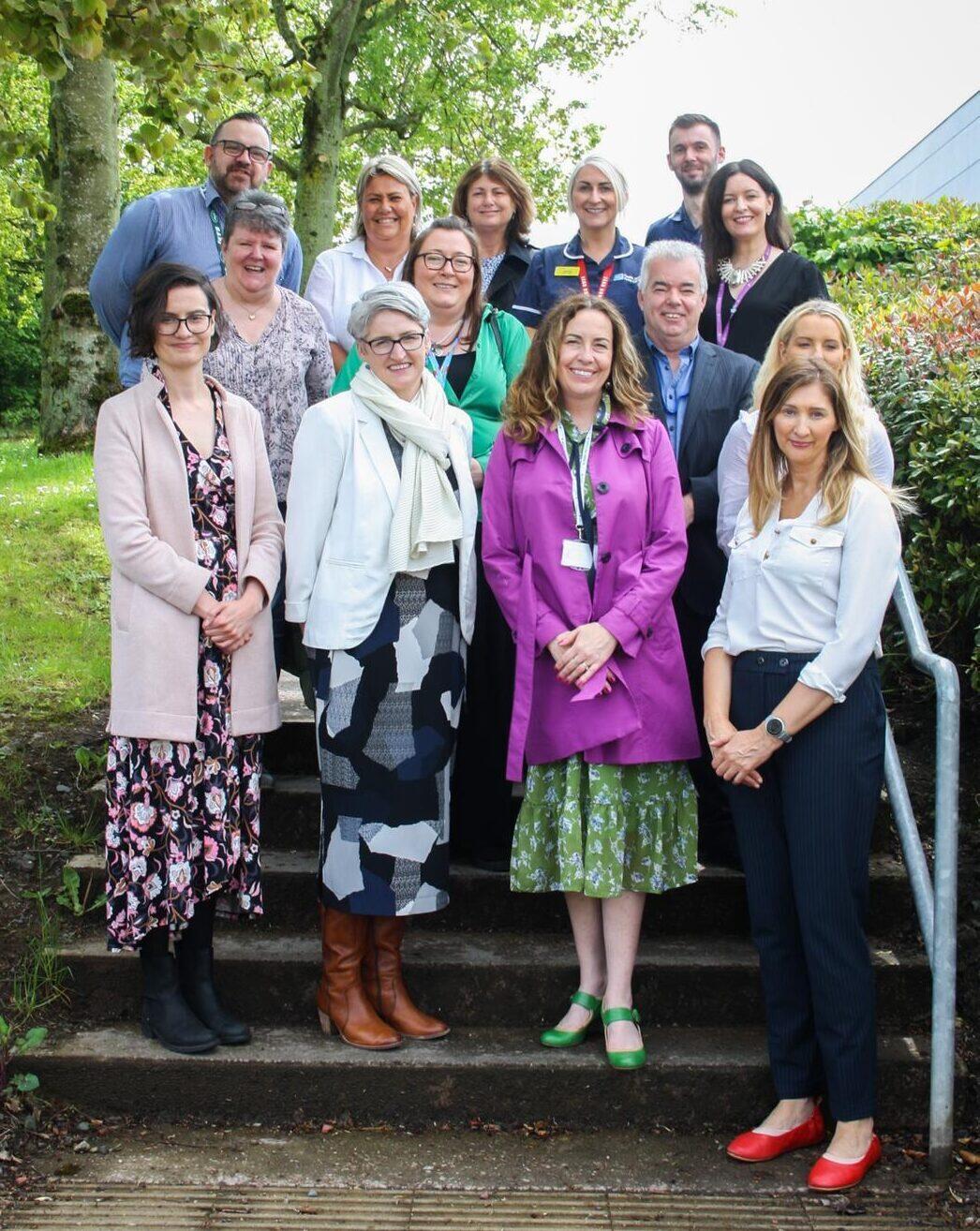 After a wonderful visit, our Member Allison and Empowerment Officer Hazel Haworth posed for a photo outside with Craigavon Hospital staff. Thanks to everyone for all their hard work in making this positive change for local people living with dementia!
Click here to find out more about how Dementia NI members create lasting change in the lives of people with dementia.