Recently Dementia NI members Chris Higgins and Gerard Doran, and Empowerment Officer Hazel Haworth, attended Craigavon Hospital to consult on the design of a Quiet Room.
Service Improvement Lead Mairead McGahan has been working closely with Dementia NI members to find ways to make the hospital more accessible, welcoming and supportive for patients with dementia.
Ward 2 South Medical sees a lot of people with dementia coming through. In 2021 our members identified the need for a Quiet Room, away from the noisy and clinical environment of the hospital wards, where patients with dementia could enjoy a calm environment and participate in activities that would promote their wellbeing during their hospital stay.
Mairead listened to our members, recognising the importance of this need, and quickly found a storage room which could be converted into a peaceful haven.
Although the design process hasn't yet started, the room is already being well received by patients. During our visit, Gerard and Chris were able to give their thoughts and feedback on which colours, signage, furniture, décor, and lighting should be used to make the room as accessible and welcoming as possible for patients with dementia.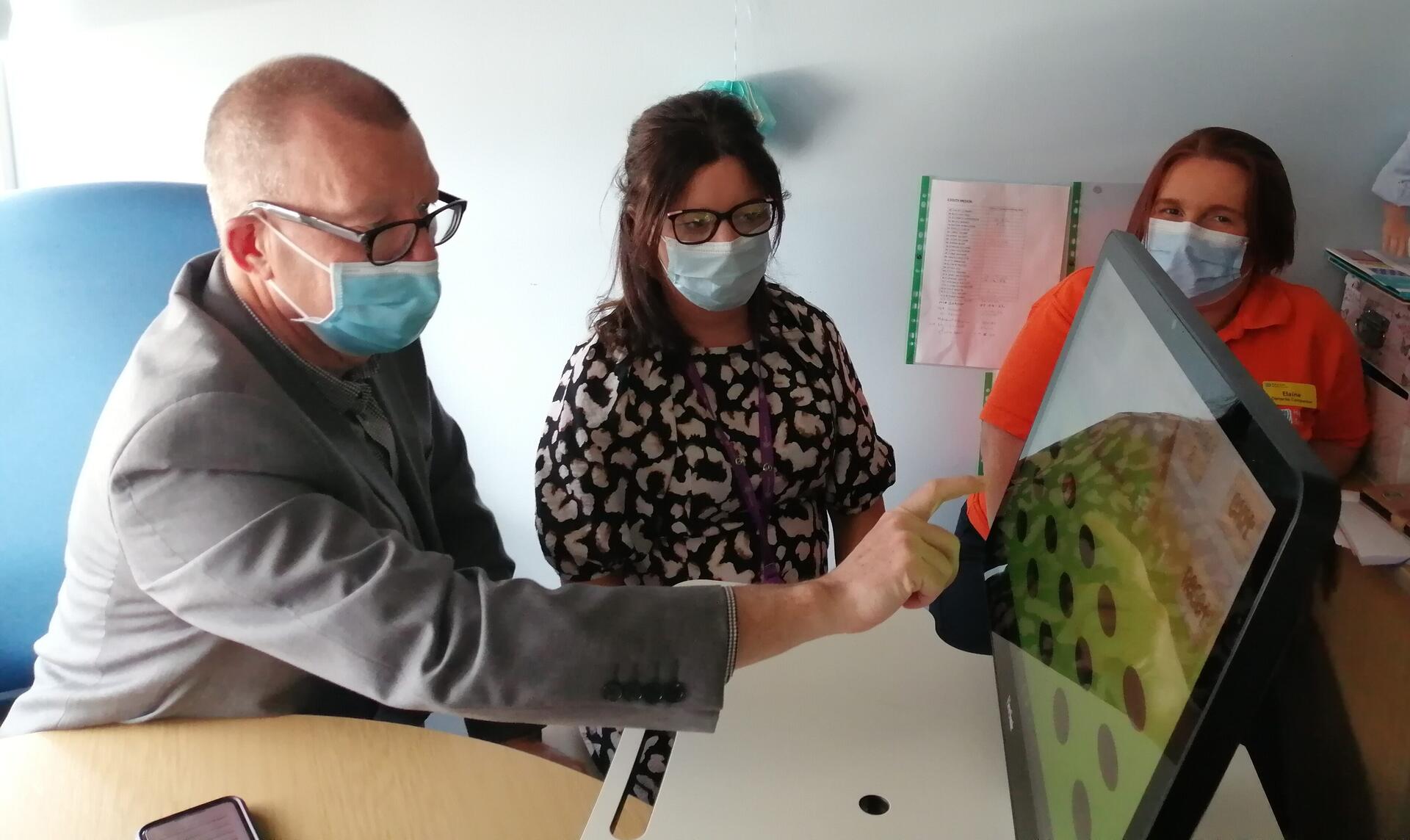 Environments and room design can make a huge difference to people living with dementia. A poorly designed building can disempower people with dementia who might have difficulties with wayfinding, or may experience sensory issues which are exacerbated by the environment.
Our Empowerment Officer Hazel says, "In general, hospital environments or not well designed to empower and support people living with dementia. The availability of a less clinical, more homely room that patients can escape to will be a real benefit for those patients living with dementia who are receiving treatment on the ward. Dementia NI members are very excited to be involved in the design process from start to finish and we can't wait to see their input and expertise develop into reality as the room renovation progresses."
Thank you to Mairead and Craigavon Hospital staff for recognising the importance of this project, listening to Dementia NI members and taking action to make the wards a better place for patients with dementia.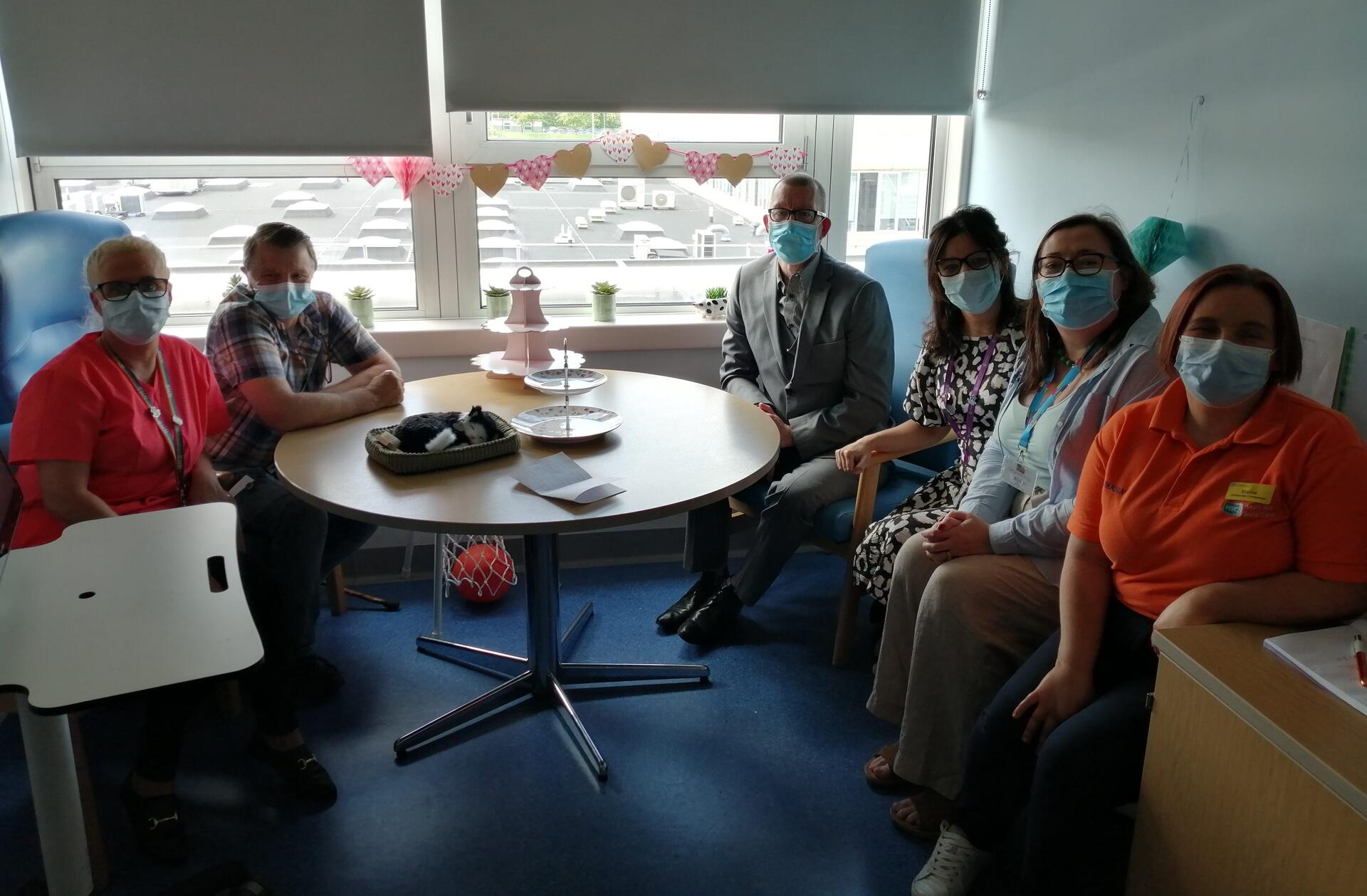 Click here to discover another way in which our members are working to improve the hospital experience for patients with dementia.