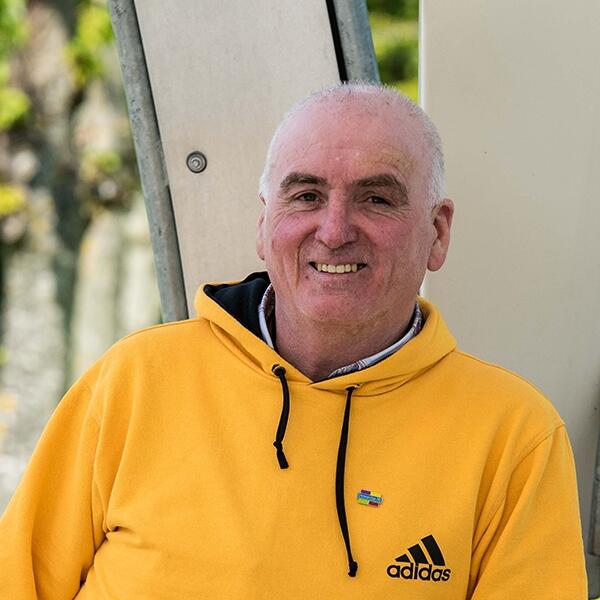 I worked in the 'family business' of fishing since I was 12 years old. Since retiring I still make and mend nets - indeed, my house is a 'net factory', and that suits me just fine. I live on my own but am surrounded in my village by several members of my family.

Living with dementia is a constant challenge, with lots of difficulties and no two days are the same. The support of my family has been essential; while I have often struggled since my diagnosis, they have always been there for me and without them, I could not do what I do. I still maintain my independence, go to the shops, and see my family, who provide me with the essentials.
Getting my diagnosis of dementia was the best thing that happened to me; it made sense of my symptoms and has allowed me to plan and be realistic about what I can do. It took some time, and an MRI scan, before the diagnosis was confirmed.
Dementia is so individual, with no two people experiencing it the same way. I have frontal lobe dementia, which was diagnosed quite early. It affects my voice, speech, and spelling, and I can no longer play the guitar. It also affects my confidence and I often feel depressed. At first, I was in a very dark place, feeling sorry for myself and living in denial.
I got in touch with a local support group and started to attend meetings, but felt that carers and family members were doing things for those with dementia and that those living with the condition had no voice of their own; they were capable of far more.
To help address this, I along with several other people with a diagnosis, set up Dementia NI to provide that voice and raise the profile and awareness of dementia across all sections of society. It is fundamental to the role of Dementia NI that it is membership led; everyone can play their part. Being involved with the group has provided me with an interest in life and a purpose for getting up each morning. No one should have to go through a dementia diagnosis or live with these symptoms on their own – that is why I wanted to set up Dementia NI and have been involved with it to this day.