Firstly let me introduce myself and tell you a little about me. My name is Tom Batchelor and I was born in 1959 and live in Dundonald.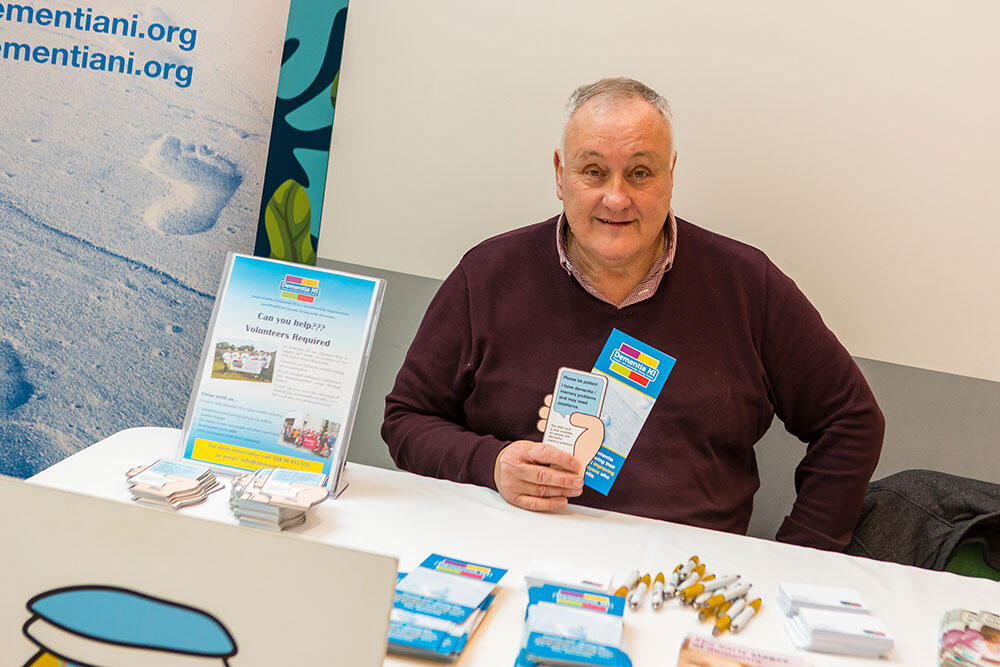 I'm married to Allison and have two grown up children and one granddaughter. I'm retired from full-time work but work part-time as a driving instructor. I've been a church treasurer for over 40 years and find this challenging but enjoyable. I enjoy watching sport of all types but follow a local Irish League football team and I watch them play home and away. I find this my most relaxing time because it's "my time" - something I believe everyone needs.
Whilst working, a team from Dementia NI visited my employer to raise awareness of Dementia and to promote the organisation. I found the presentation inspiring as my wife Allison was having symptoms of dementia but was not diagnosed at the time. Allison received a diagnosis of a type of dementia called Alzheimer's in April 2017. The news of Allison having Alzheimer's was devastating at first and the shock took a while to pass. However I spoke to Allison about my previous encounter with Dementia NI and she decided to join after speaking with Ashleigh, an Empowerment Officer. This was the best decision she made because after a few meetings with other Dementia NI members, who all have various types of dementia, she was like a new woman. She accepted her diagnosis and was determined to live life fully and as normally as possible.
With the transformation of Allison I felt inspired to help Dementia NI, so I decided to volunteer. I just wanted to give something back for the rewards that Allison benefited from.
I have no regrets and feel very comfortable with my role; in fact I feel like a staff member and fully integrated with Dementia NI. My role is varied but mainly driving members to Empowerment meetings or some social activities. I also host an information table when required at Health and Wellbeing fairs.
So what advice would I give to someone who thinks they have dementia? Don't panic, speak to your GP in the first instance and explain how you are feeling. Usually family members will notice changes in your behaviour before you do. There is life after a diagnosis of dementia you just have to believe there is and be empowered to live as normally as possible. This is what Dementia NI does for you.
Volunteers don't get paid, not because they're worthless. But because they're priceless.